Angel Tarantella's Arabian mare from Michalow, Poland
The Arabian Horse world has been in uproar since the removal of three high-ranking Polish Arabian Horse executive  experts in Poland, who have been fired from their posts after a change of government.
This new government was recently elected in Poland and now has a new law intact. This new law  allows more than 1,600 civil service directors, who are not interested in or involved in politics, to be fired and replaced.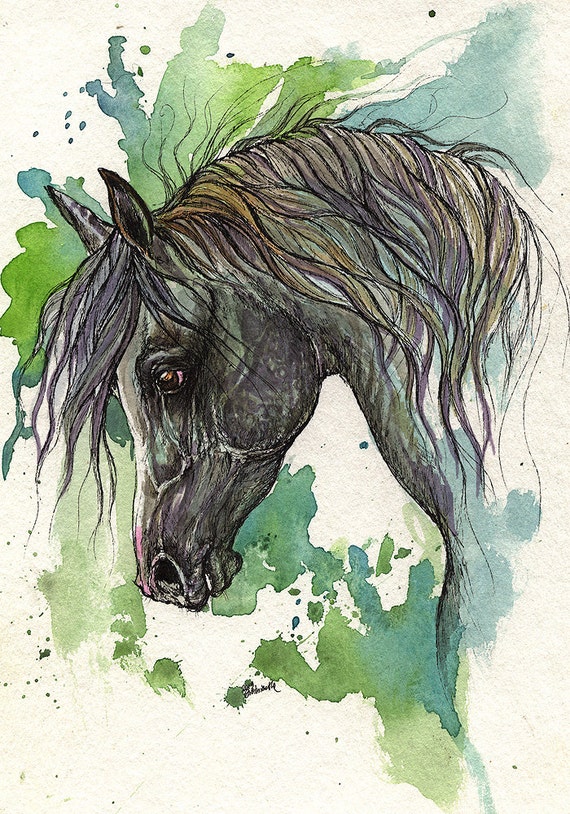 The World Arabian Horse Organisation's (WAHO) president Peter Pond said that they hoped the change would not affect the Arabian State Studs, "which have always been protected by Poland's previous governments, whatever their politics, as they were considered as National Treasures because of their importance to the nation as a whole" Unfortunately on February 19, Mrs. Anna Stojanowska (Inspector of Horse Breeding at the Agricultural State Property Agency), Dr. Marek Trela (Director of Janów Podlaski Stud and WAHO Vice-President), Mr. Jerzy Białobok (Director of Michałów Stud) were fired from their posts. Since then, there has been numerous protests and campaigns for them to return to their work.
The Agricultural State Property Agency (ANR) has appointed new officers at both Janów Podlaski and Michałów ( two of the most world renowned stud farms ) to take over the management. According the the President of the WAHO, who said this about the new officials: "from available information neither appears to have the level of experience necessary for such an important task".
"We believe that the safe future of these iconic State Studs with their long history and continuity of breeding has been put at risk." – Peter Pond
"Allowing inexperienced people to take the many and important decisions which are necessary for the successful and sound future of these world famous establishments could, without a doubt, lead to the rapid and serious diminishing of their present high standards."
(To read a brief history on the Polish Arabian Horse, go here. I found it quite interesting)
Pond has written letters to many of the high standing directors, including Poland's president Andrzej Duda, Poland's Prime Minister Beata Szydło, Minister of Agriculture Krzysztof Jurgiel and others.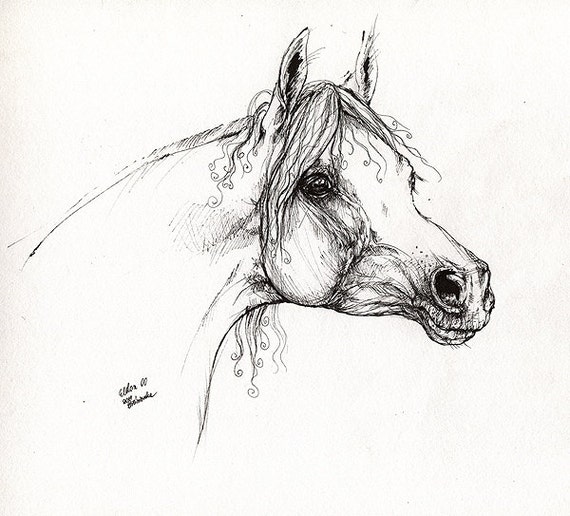 "This potential loss of such an invaluable and unique heritage – the great National Treasures that are the Polish Arabians of which the Polish people are so rightfully proud and which have been nurtured for so long – is unthinkable to the international community of WAHO."
"We respectfully urge that your due consideration be given to allowing Dr. Marek Trela, Mr. Jerzy Białobok and Mrs. Anna Stojanowska the opportunity to return to their posts, in order to be able to pass on their wealth of expert knowledge to their successors in an orderly and timely fashion, as has always been the case through the long and illustrious history of Arabian horse breeding in Poland."
Director Marek Trela from Janow Podlaski, Chief Arabian Horse Specialist Anna Stojanowska from the Agricultural Property Agency, and Director Jerzy Bialobok from Michalow.
The future of these precious Polish Arabians rest now in the public and the Government's hands. Maybe, if enough letters written, petitions signed, and protests carried out we can change the future for these horses who have called Poland their home for  decades.
To see and sign the petition, go here.
Thank you to Jen Miller and Sophie Dia Pegrum of HorseFly Films for all of their massive support they have been giving this situation! Below is their trailer for their film: Path to Glory: The Rise & Rise of the Polish Arabian Horse and their latest film about the struggles that the Polish Arabian faces in Poland: United For Poland.
Below you can see more of Angel Tarantella's whimsical Polish Arabian Horse watercolors.
"My name is Angelika Ciesniarska, I am a Polish artist living in UK since 2005.Before 2005 my main art and photography subject was Arabian horses from polish Arabian horse studs; I used to work with polish horse magazines as a photographer (2002-2005), once I left Poland I no longer photograph horses but I still paint them, and nowadays my main photographic subject is aviation 😊 (see my FB page)".
TFS: Do you own any horses yourself?
AT: The only "horse" I own is adventure-type motorbike 😊
TFS: How long have you been creating art?
AT: Since I can remember. I was born talented so I have been drawing since I was able to hold a pencil in my hand 😊 but if you are asking about horses- since 1999.
TFS: Are there any artists/people you admire?
AT: Yes- my number one artist is Malwina Wieczorek-Bradé
TFS: Any wise words for other artists?
AT: Never stop practicing. never.
TFS: What are the ways you find most useful for promoting your art?
AT: I have zero marketing skills therefore my art is still pretty much unknown and unrecognisable, so I can't answer that question.
you can find out more about Angel here: Etsy, Facebook, Instagram. Photos of art used with permission from the artist.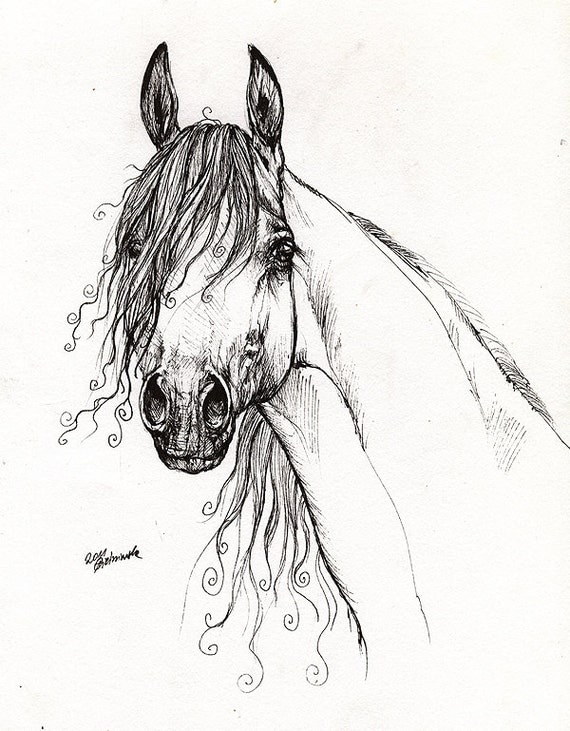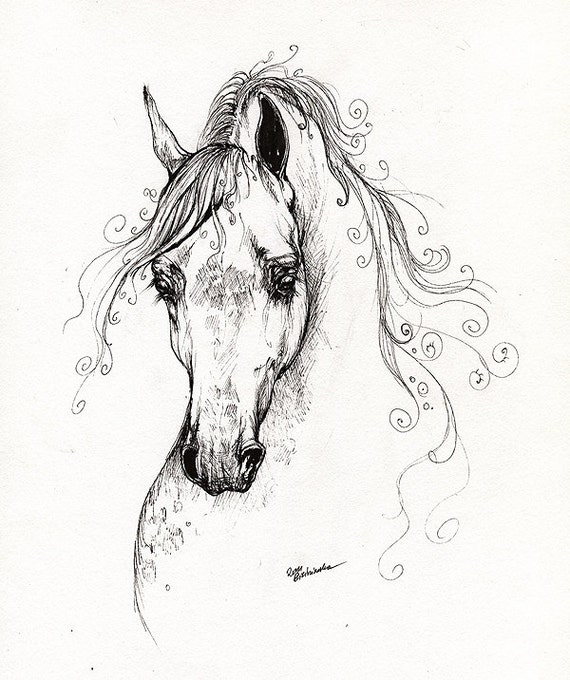 Here are a few of Angels's other equine paintings: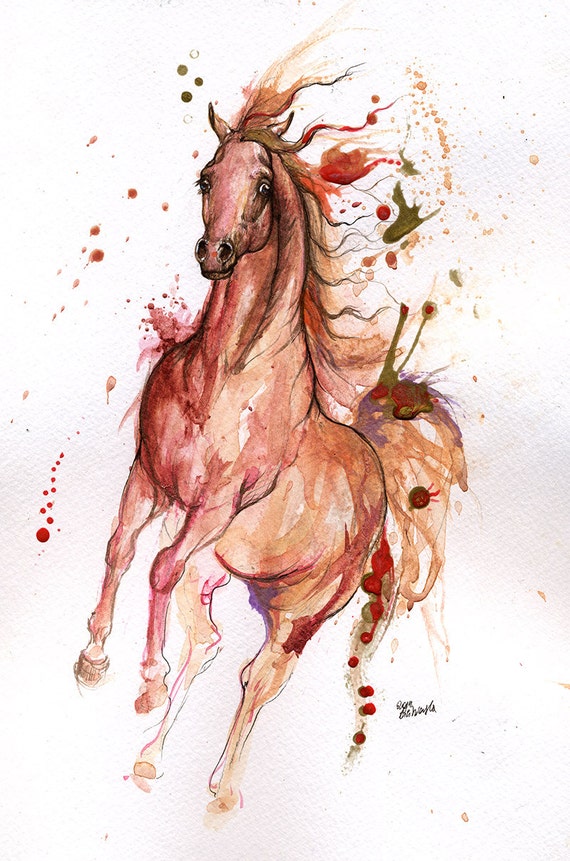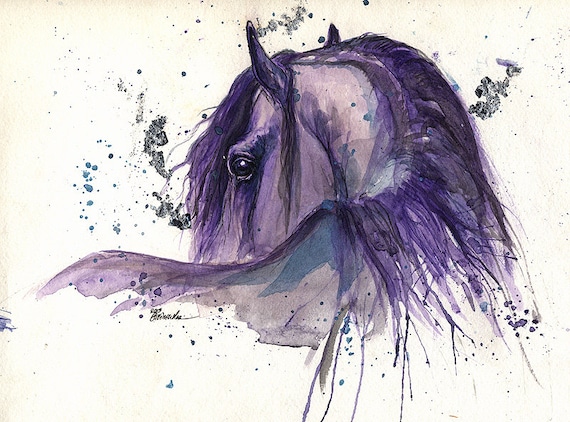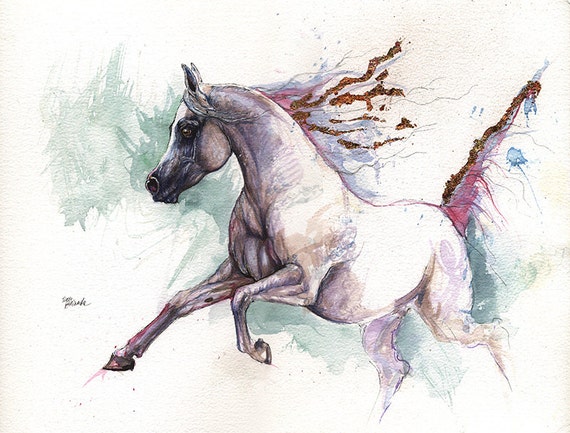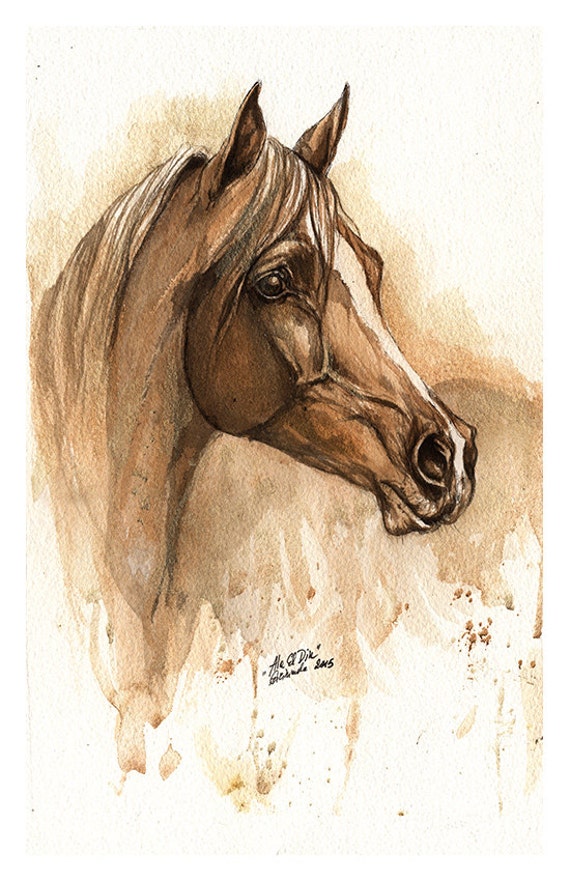 Some interesting and useful links regarding the Polish Arabian Horse below:
Please sign this petition to have  Mrs. Anna Stojanowska, Dr. Marek Trela and Mr. Jerzy Białobok returned to their posts to continue their amazing work with Poland's National Treasure, The Polish Arabian Horse HERE. It only takes a minute to do
this– this is the future of these amazing and spectacular Arabians. Please, if you are truly a horse lover, take one minute to sign this and share it!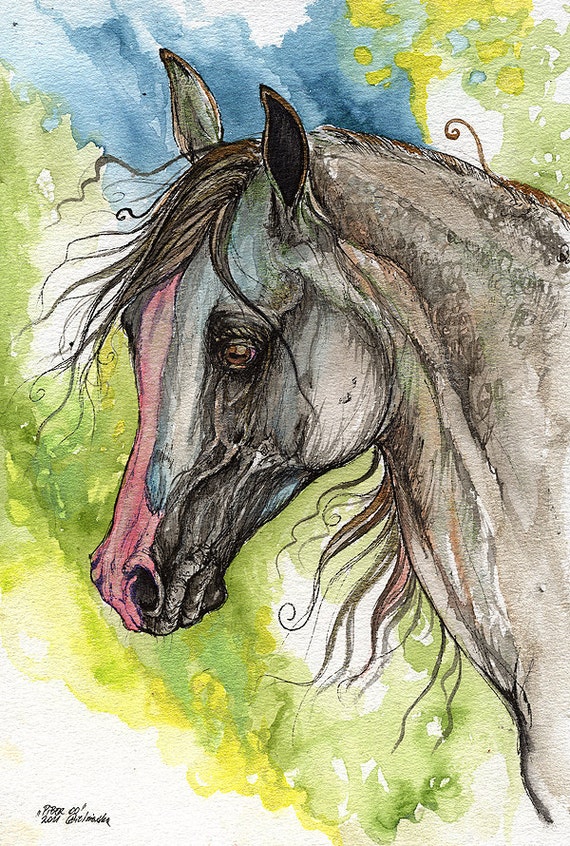 I thought this was a really interesting article, since it is from the horses perspective! To read it, go HERE
To see all of the good and hard work Jen and Sophie are doing to help the future of these horses or to see more of their breathtaking and award winning films, please go HERE.
This was another interesting read about the history of the Polish Arabian. I liked it because it was brief and to the point. You can read it HERE.
To see more of Angel's watercolor paintings, go Here.
Thank you to Jen and Sophie again from Horsefly Films for all their support for these horses!! And thank  you to Angel for allowing me to use your art. Be sure to check out her art in the link above. Please, share, like, sign the petition, make your voices heard from around the world to become guardians of the Polish Arabian Horses.
Shya

Huh? What? Well, I will believe that when I see flying Shetlands !