For this article I'll be sharing a bit about three famous western artists that have some of their art at the Phippen Museum in Arizona. The Museum is named after George Phippen, who would be 100 this year. To celebrate this, the museum is having an exhibit of his sculptures and paintings that you won't want to miss!
~George Phippen~
1915-1966
Location: Skull Valley, Arizona, USA
Site: http://www.phippenartmuseum.org
George Phippen was one productive artist! He made roughly 3,000 paintings, sculptures in the western style of of art.  Phippen was the fist president and one of the founding members of the Cowboy Artists of America.
Phippen grew up on farms in Kansas and Iowa and never went to art school, though he tought himslef to paint while he was serving in WWII.  After the war ended, he worked with artist Henry Balink in Santa Fe, New Mexico for a short period of time.
Here is a bit about the Phippen Museum in their own words:
In 1974, the George Phippen Memorial Foundation was formed to create a venue that supported Western Art and honored George's talent and inspirational character. As a result, the first annual Memorial Day Western Art Show was presented in 1974, featuring some of the finest western sculptors and painters from across the nation. Then in the early 1980's, the James Family Trust donated a parcel of land to the Foundation for the construction of the Phippen Museum and, with the financial support generated from a decade of presenting the Art Show & Sale, on October 13, 1984, the museum opened its doors to the public.
This year would be Geoerge Phippen's 100th birthday and to honor that, the Phippen Museum is having an exhibit, "Happy Birthday, George! 100 Years of Inspiration", from this past March 7th though this week, July 19th, 2015. Be sure to stop by this week if you can!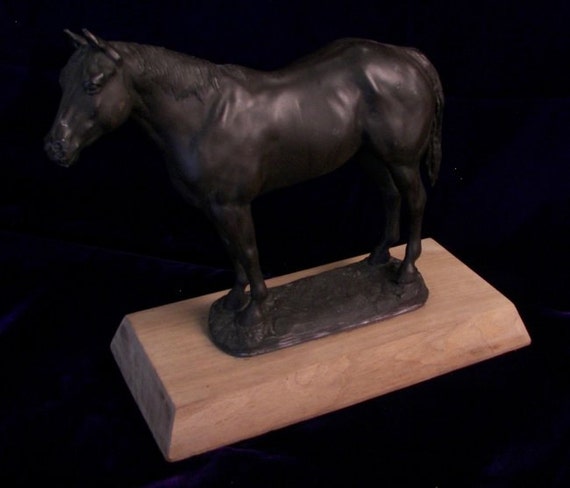 ~Solon H. Borglum~
1868-1922
Location: Born in Fremont, Nebraska; numerous places throughout his life
"Lassoing Wild Horses"
Solon Borglum. While this name might not sound familiar to you, If you live in the USA, his brother's might. Solon's older brother,  Gutzon Borglum is the famous sculptor who sculpted Mt. Rushmore and encouraged his younger brother to continue his artistic future.
Solom's parents were  Mormon, and his father, Jens Borglum, married his mother, Ida and her younger sister, Christina. These marriages ruined the sisters relationship, it seemed. After the family ( each wife had two children) moved several times during their three years of marriage,  Jens and Christina divorced and all of them left the Mormon Church and moved away from Utah. Christina eventually remarried.
Christina's  two sons, Gutzon and Solon, were raised by Ida and Jens in Fremont, Nebraska and Omaha with their children who were their half brothers and sisters. Interestingly, all the children showed an interest in and a talent for art, but it was Gutzon and Solon who became world-renowned as geniuses.
Solom worked as a rancher in his teens and early adult life. He loved the life of the cowboy and plunged into it wholeheartedly as a teenager. He worked hard, and was succeeding as a rancher with a hobby of doing artwork. Later, Gutzon visited Solon and looked at his paintings and told him he should be an artist, not a rancher. It would take Solom three years to leave the ranching life behind and travel to Los Angeles and study art. When he finally earned enough money to move to Paris, France, he had to work his way over on a cattle boat.
One of his most famous sculptures, "Lassoing Wild Horses" made him famous and winning Place of Honor in 1898 at the Paris Salon and a silver medal in Argentina in 1910. Another artist commented to him, "Many young men go to art school and come out polished with nothing to say. You lived, you had something to say, then you began to think about art." (Quoted by Mervyn Davies in 'Solon H. Borglum, A Man Who Stands Alone' Page 41.)
He had now arrived and became famous as a sculptor, drawing on his past as a cowboy for themes. By 1901, he was awarded a silver medal at the Pan-American Exposition in New York for twelve bronzes and set up a studio in New York. In 1903, he was listed in 'Who's Who in America' and in a book titled 'The History of American Sculpture.'
In 1905, he was commissioned to do an equestrian statue of a Civil War General (John Gordon) in Atlanta, Georgia. This was completed and unveiled on May 25, 1907. While working on it, Solon heard that Prescott, Arizona, wanted to have a Captain William O'Neill Memorial but only could pay $10,000. Although the fee was low for its day, Solon eagerly sought the commission, so he ended up working on both statues at the same time.
Solon clearly poured himself into the Rough Rider statue. The  newspaper account at the time was, "Borglum himself was part of the land the time that had…drawn the men of the Rough Riders together to give their lives if need be for the freedom of a land and people far from their own Southwest…And out of these fused fires came the greatest equestrian statue in the United States" (page 107 of 'Solon H. Borglum: A Man Who Stands Alone').
That statue is considered to be his greatest achievement. When America entered the Great War, he asked if he could serve when he was exactly fifty years old. He ended up going to France and serving so well in a civilian capacity that he was awarded the Croix de Guerre medal.
When he returned from World War I, Solon again set upon his work as a sculptor. While running his two studios, one in New York City and the other in Silvermine, New York, he established the School of American Sculpture in New York City, one of the first art schools devoted solely to American Sculpture.
Solon Borglum died January 30, 1922 of appendicitis at the age of fifty-three.
~Ray Swanson~
1937-2004
Location: Born in  southeastern South Dakota; numerous places throughout his life
Ray Swanson was born in 1937 and grew up on the Swanson farm in southeastern South Dakota. During his childhood, Swanson watched his grandfather illustrating Bible stories with colored pastels on paper and at age 12, he saved enough money to buy a set of oil paints so he could do his first paintings.
When he was 19, his father was tragically killed in a tractor accident on their farm. The farm was sold and the family moved to California to be near their relatives. He graduated from college and married his high school sweetheart, Beverly.
Known  for his loyalty and trust, dozens of art collectors bought his artwork through the years. Swanson's paintings became in great demand during the 70's and 80's.
Ray Swanson once said, "I am always painting, even when I'm not at the easel, I'm planning and composing ideas for paintings."
Ray became famous for his portraits of the Navajo elders and the Navajo children dressed in their colorful native attire. Ray made regular driving trips to the Navajo Reservation, which was a 3-hour drive from their home in Prescott, AZ. He and his family, daughter, Pamela and son, Steven, moved to Arizona in 1973 because he realized that he needed to visit the Native American tribes of the southwest as frequently as possible. Ray wanted to observe them in their surroundings and have them model for him for the paintings. Eventually, he painted the Hopi, Pima, Apache and Nez Perce of Idaho and Sioux Indians. At this same time Swanson was painting the ranching cowboys near their Prescott, AZ home.
Years later, he turned his artistic eye to those unique regions of Alaska, Europe, Africa, the Middle East and Far East that have remained virtually unchanged for centuries. Ray had a desire to paint the people of the world, particularly in rural areas, as they worked hard on their land or with their crafts to earn a living.
During the summer of 2004, Ray was bothered with painful back trouble and at Mayo Hospital on Oct. 1, he was diagnosed with bone marrow cancer. He Died on December 17, 2004 at age 67.
Due to a few huge equine art projects I am doing this summer, I will be publishing only one article per week ( I might do a special post once in a while, too) until this September. I hope you all enjoyed seeing these cowboy artist's paintings and sculptures!